App review: H
ow to create GIFs in Procreate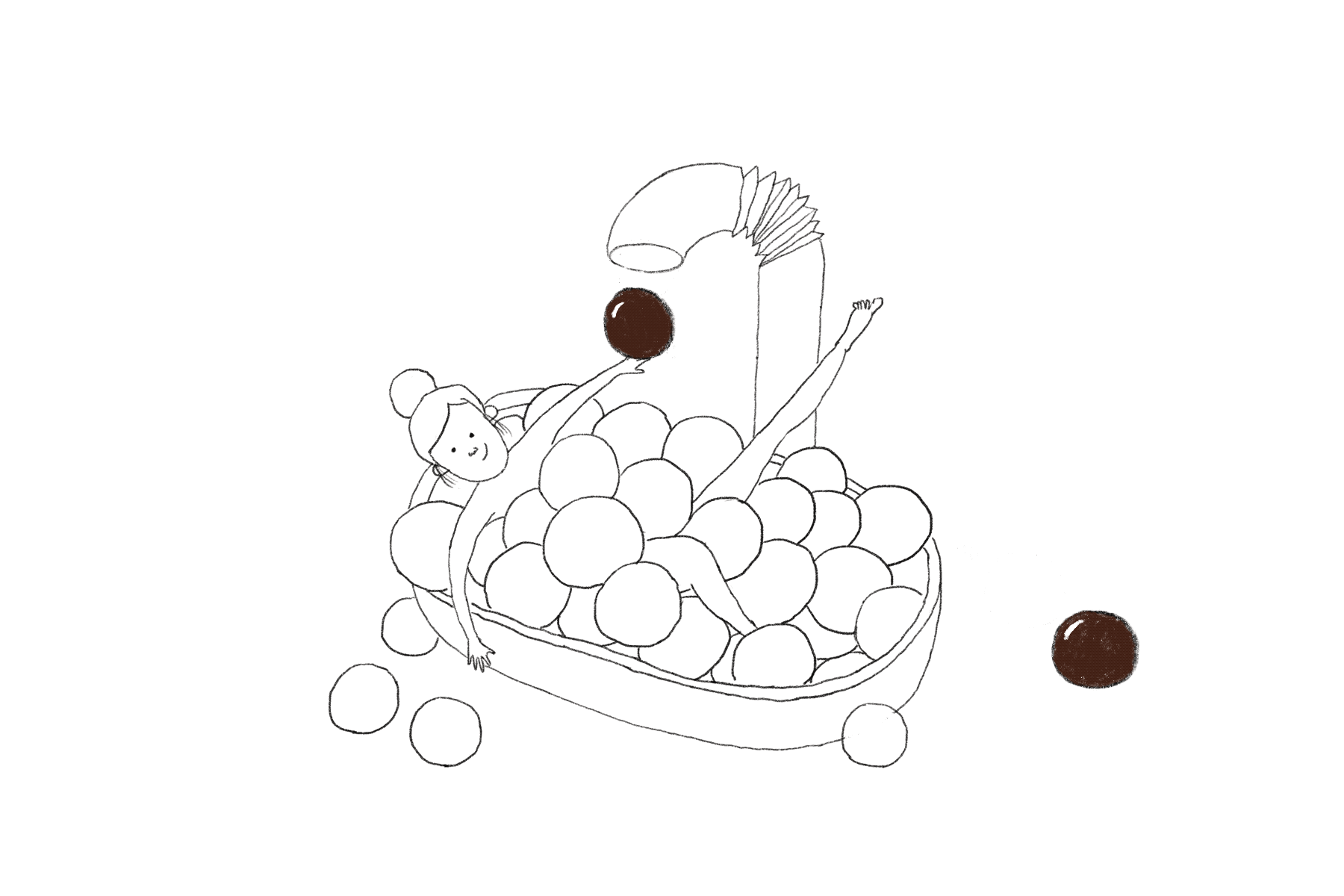 I haven't used Audacity and imovie before, so it's really nice to learn something new and practical that I think it's very useful to teach students to create their own simple videos. I always wanted to make some videos for educational purposes but was shy away because I did not know how to use some programs and too procrastinated to start. The most challenging part to make this podcast is to hear my own voice. I tried to practice so so many times knowing english is not my mother tongue, and for some people, they might find a bit hard to understand what I am trying to say at times. Every time I tried to pronounce correctly, my whole narrative sounded very rigid, monotone and boring because I was too aware and self conscious about my own voice, that it stressed me out. If I tried to be more exciting with the tone and the flow, then I started slurping the words. I kept practicing and practicing until I had a good balance of them both. The video, to be honest, could have been better if I kept practicing but the deadline is here. I think I will use audacity more in the future to record my voice. It's a way to get comfortable with my voice as well as to correct my own pronunciations because  it's important to be able to communicate clearly with my students in the future. 
Hayao Miyazaki is a Japanese film director, producer, screenwriter, animator, author, and manga artist. Through a career that has spanned five decades, Miyazaki has attained international acclaim as a masterful storyteller and as a maker of anime feature films, along with Isao Takahata, co-founder of Studio Ghibli. 
Almost all of Studio Ghibli's animation techniques are very traditional. This being said, all of their frames are hand drawn before being put together to create movement. This process is both repetitive and extremely laborious but Hayao Miyazaki believes that hand drawing is the fundamental of animation. Miyazaki's conviction has been continuous without having broken ever since he got into Toei Animation Studio in 1963. Many crews work together at Ghibli Studio. Countless masterpieces were created there, but their first start is always a piece of paper and a pencil. 
Some of the most famous movies of Hayao Miyazaki are  Mononoke, The Wind rises, Castle In The Sky, Spirited Away, Ponyp, etc but…
"Nothing Miyazaki made could ever top Totoro," Suzuki says, referring to the now-iconic monster. "This became an obsession. Totoro became Miyazaki's enemy."